This is the link of our FSC - CoC certification: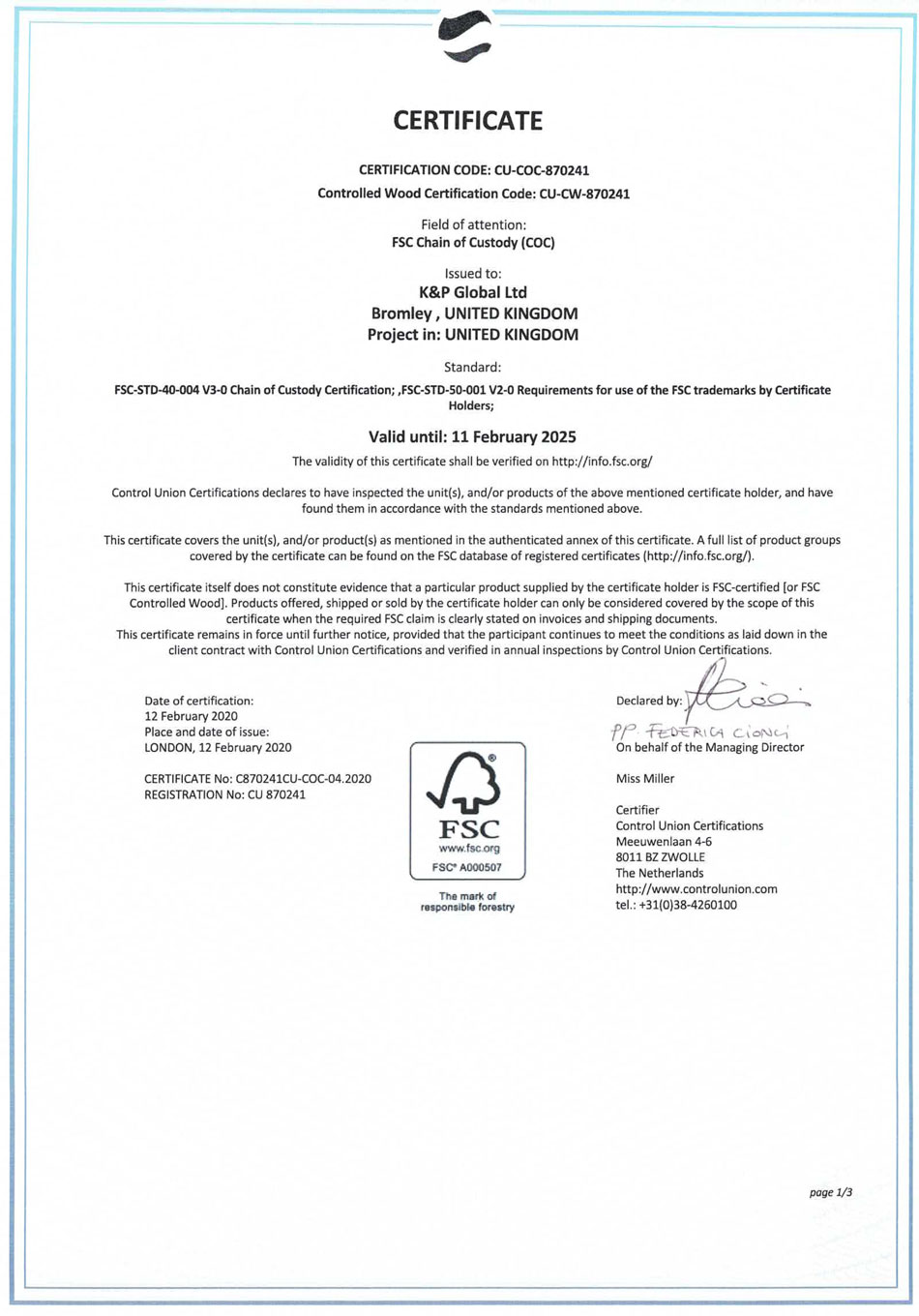 FSC - CoC Certificate (page 1)
The FSC Chain of Custody (FSC - CoC) is the path taken by products from the forest, or in the case of recycled materials from the moment when the material is reclaimed, to the point where the product is sold with an FSC claim and/or it is finished and FSC labelled. The CoC includes each stage of sourcing, processing, trading, and distribution where progress to the next stage of the supply chain involves a change of product ownership.
Any change of ownership in the supply chain of FSC - certified products requires the establishment of effective CoC management systems at the level of the respective organization and their verification by an independent FSC-accredited certification body, if the organization wants to make an FSC claim about their products.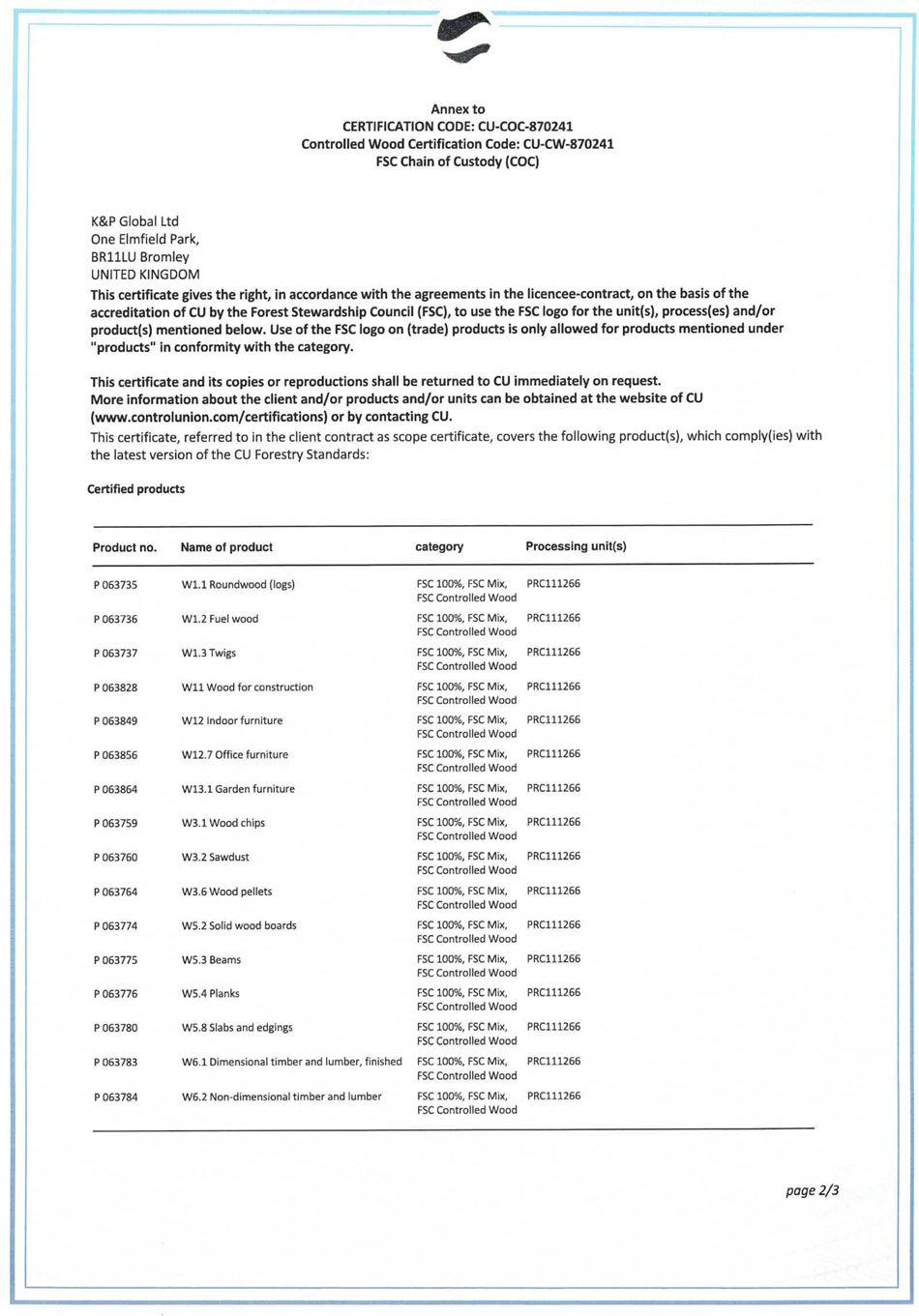 FSC - CoC Certificate (page 2)
FSC certification of such management systems is designed to provide a credible assurance that products which are sold with an FSC claim originate from well-managed forests, controlled sources, reclaimed materials, or a mixture of these. FSC - CoC certification thereby facilitates the transparent flow of goods made from such materials through the supply chain.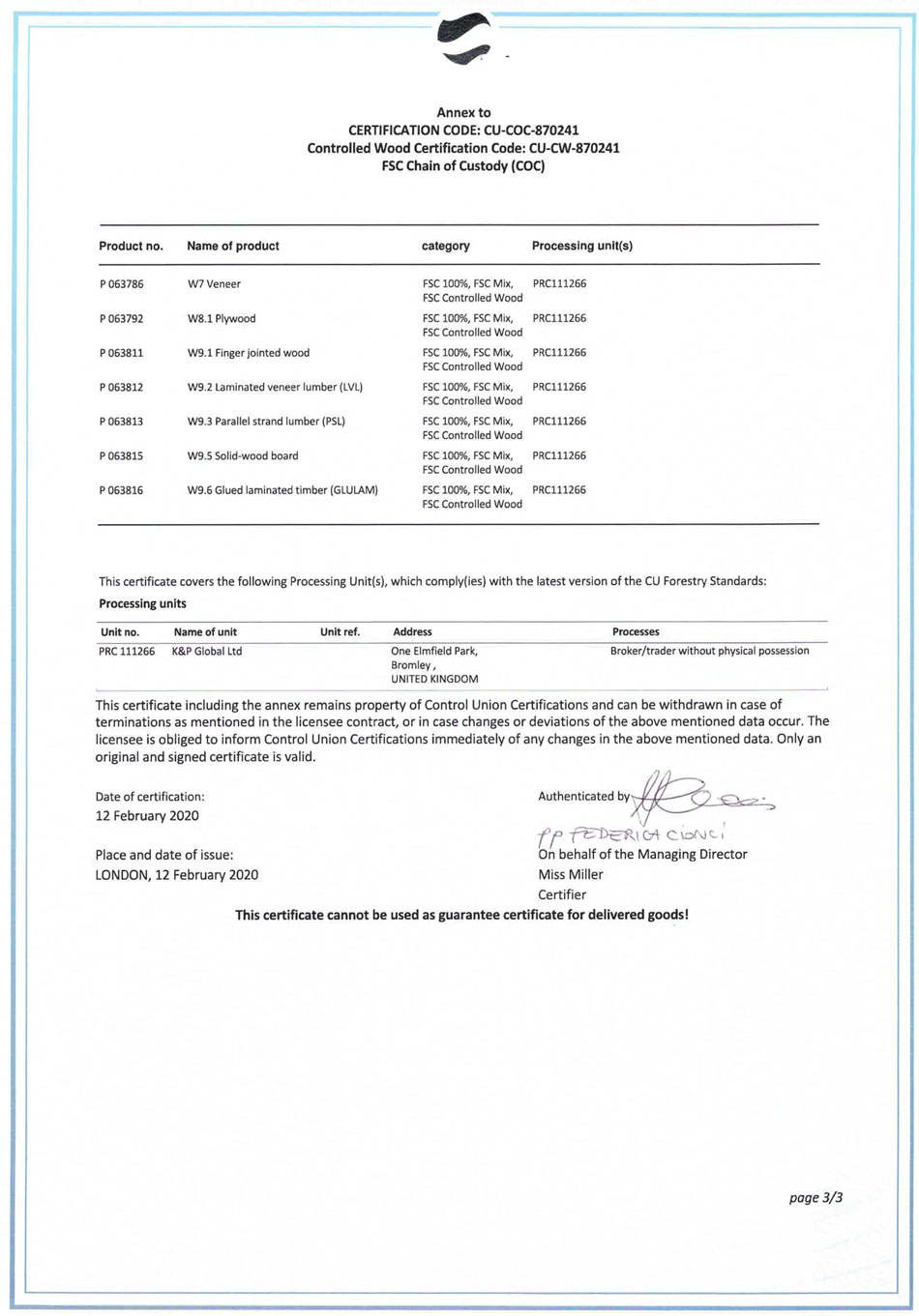 FSC - CoC Certificate (page 3)
To meet all the needs of our valuable customers, K&P Global has obtained FSC - CoC certificate on February 12, 2020. We ensure that FSC materials and products have been checked at every stage of processing so that customers purchasing FSC labelled products can be confident that they are genuinely FSC certified.